A cautionary tale for aspiring inventors
Back in 1998, the inventor Bill Courtney appeared to be on the verge of making his fortune.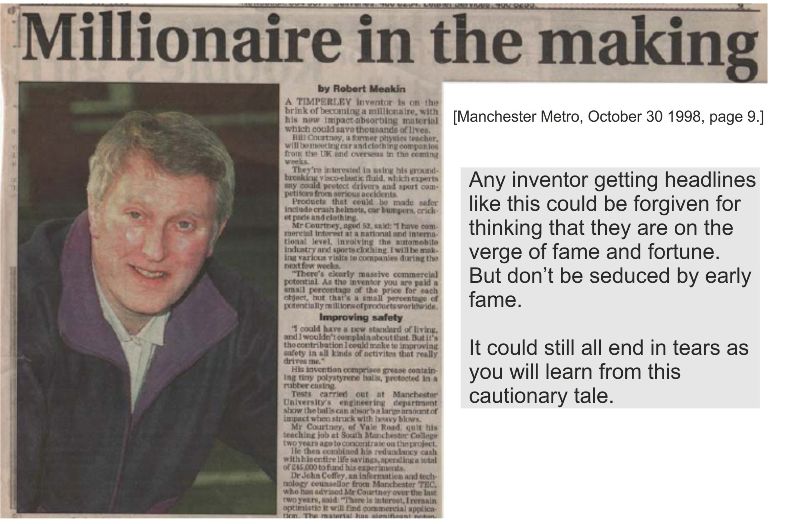 Bill Courtney invented Shock Absorbing Liquid (SALi) impact protection technology 30 years ago in 1986.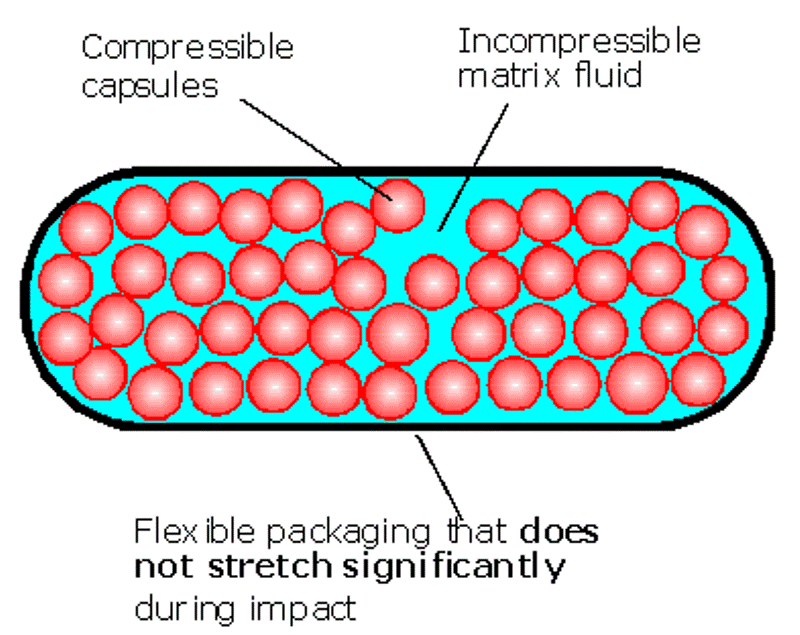 Figure 1. The essential features of a SALi based impact protection cushion.
[See our "What is SALi?" page for comprehensive details.]
Inspired by the type of mechanics experiments carried out by Sir Isaac Newton in the seventeenth century, he built a test rig to to compare SALi cushions with other impact absorbers.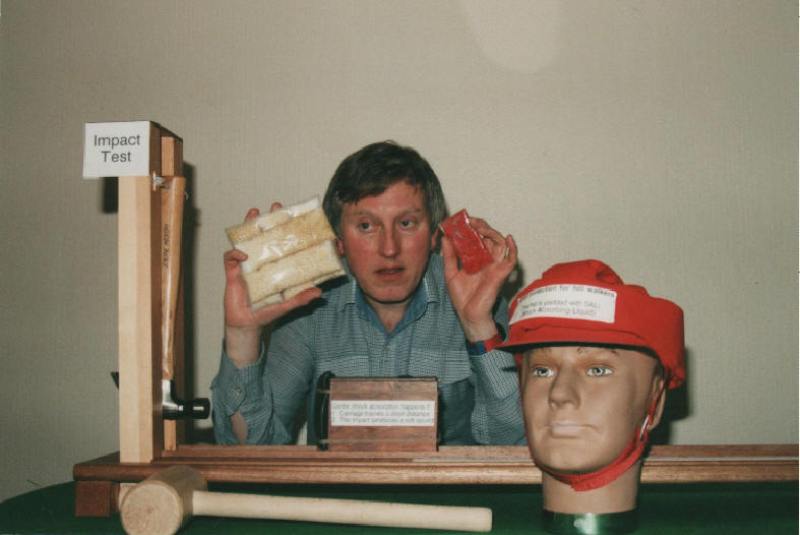 Figure 2. The test rig used for early experiments 1986-96. [As smartened up for the BBC's Money Pramme exploring why Britain fails to exploit its inventions! (27th October1996.) Clearly the programme taught us nothing.]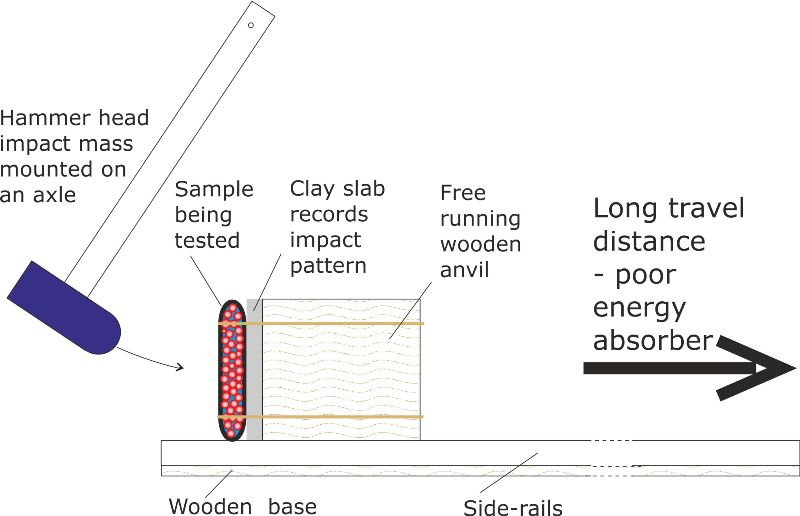 Figure 3. The test rig allowed a valid comparison between different impact absorbers to be made.
His early experimental results suggested that SALi Technology had a strong potential for saving lives and protecting people from violent impact injuries. But to obtain research results that would convince industry, he required access to a well equipped engineering laboratory.
He lived frugally and saved up for ten years. During this time he visited the Patents section in Manchester Central Library most Saturday mornings, to check the latest published patent applications, to ensure that his invention was original.
In 1996 he decided to go public with his invention. He filed his first patent application and exhibited SALi at an International Inventions exhibition. This attracted considerable media attention and during the following years there was talk of his status as a "Millionaire in the making."
In the spring of 1996 Manchester Business Link introduced him to Manchester University. Unfortunately Bill's appointed research supervisor soon became unhappy about his pending fame and fortune.
He was particularly upset when a senior executive of the Automobile Division of Dow Chemicals in America flew to Britain to examine Bill's proposal for a SALi based car bumper.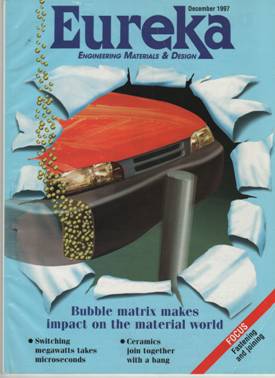 Figure 4. Details of Bill's SALi based bumper were first published in the engineering magazine Eureka in December 1997. It turned out to be an important problem solver for the automobile industry.
Draft EU legislation required all new cars sold in Europe from 2005 onwards to be fitted with soft pedestrian friendly bumpers. But in order to please customers and maintain strong sales, the car manufacturers wanted stiff bumpers that would protect car bodywork in non-pedestrian impacts. This difference in requirements became known as the "conflict of stiffness problem."
As explained on our PedSALi page, Bill's design had "smart" properties that provided a solution to this problem. His bumper was soft for pedestrian leg impacts, but stiff for impacts with other hard objects.
The UK government backed the PedSALi consortium consisting of Bill, Dow Chemicals and Manchester University to build and test the PedSALi bumper.
The project is referred to in the parliamentary records Hansard atttp://www.publications.parliament.uk/pa/cm200102/cmhansrd/vo011025/text/11025w18.htm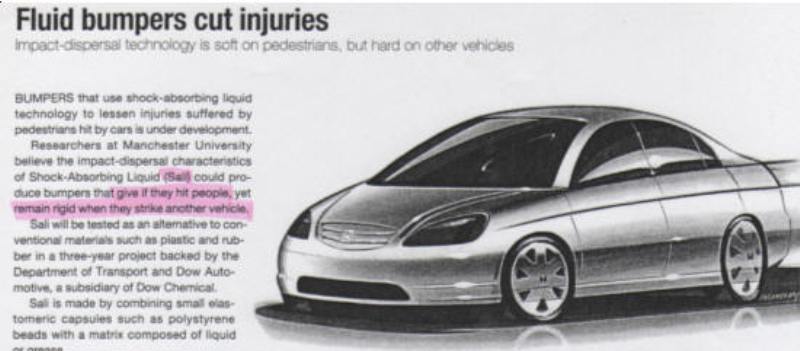 Figure 5. The Dow executive estimated that European sales for the PedSALi bumper would be worth at least $90 million each year from 2005 onwards. Additional sales in North America, Japan, Australia and other advanced markets were expected to follow. Bill would have received a royalty of about 5% for every bumper sold.
Bill's unhappy supervisor threw a whole bagful of spanners into the works, slowing down SALi development. Bill's luck appeared to change when an engineer at Manchester's sister University, UMIST expressed interest in SALi and supervised two short student projects of a very high standard. With a merger between the two universities pending Bill signed a royalty sharing agreement that handed over royalty negotiating rights to the merged university and gave them 50% of any future royalties.
Bill was a loyal "Manchester man" and keen to support the new University in this way.
Unfortunately things rapidly went very badly wrong:
(i) The PedSALi project collapsed because the University did not deliver any valid results to Dow. For details visit our PedSALi page.
(ii) There was no other solution to the conflict of stiffness problem, so the EU postponed its soft bumper requirements.
(iii) To hide their role in this pedestrian safety disaster, Bill's supervisor and two Manchester University colleagues invented and published false evidence implying that the PedSALi bumper was ineffective. This fooled the government funding body and the University was paid in full for its work.
(iv) The funding body (EPSRC) assessed the fraudulent PedSALi research as "tending to internationally important". (Which it was, but in a bitterly cruel way for European pedestrians crippled or killed in road accidents from 2005 onwards.)
(v) The good researchers from UMIST soon left the new University but his unhappy research supervisor remained.
(vi) Chinese researchers published a surprise paper relating to SALi Technology. This included plagiarized information from Bill's unpublished work at Manchester University. On our CrashSALi page we present evidence of a link between Bill disgruntled research supervisor and the Chinese researchers.
(vii) Bill was trapped in a failed relationship where he had signed away his invention negotiating rights to the new University.
Bill's finances collapsed and he fell into depression. His attempt to develop SALi in a profit sharing collaboration with Manchester University had cost him his £140,000 retirement savings and his health.
His reward for spending 29 years trying to enhance Britain's reputation as an inventive nation and make the world a safer place was free high blood pressure tablets and antidepressants on the NHS.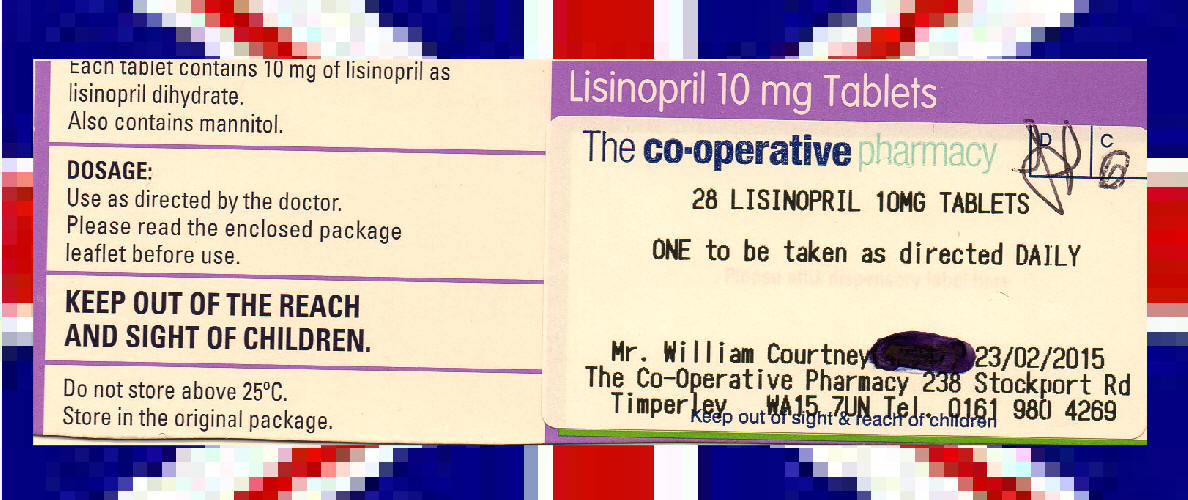 In contrast, Manchester University has received £232,000 for inventing fraudulent SALi research results. (£212,000 for the PedSALi project and £20,00 paid upfront for the CrashSALi work.)
Bill's research supervisor has been promoted, gaining extra income and an enhanced pension.
Goodness knows how many pedestrian lives have been ruined as a consequence of our British approach to rewarding innovation.
The research fraud at Manchester University is in stark contrast with the noble aims set out on the University web site.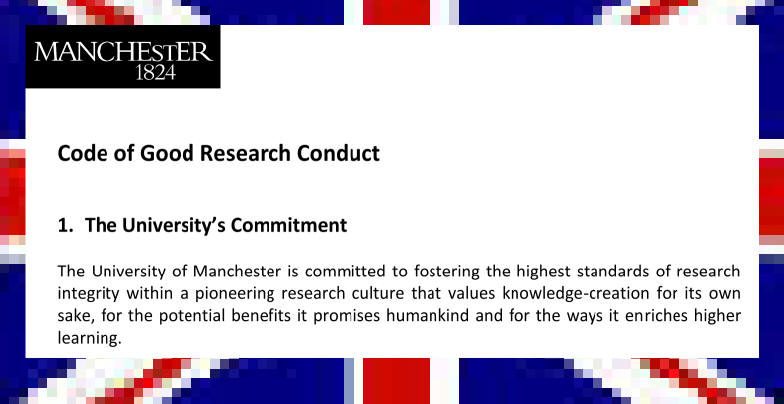 http://documents.manchester.ac.uk/display.aspx?DocID=2804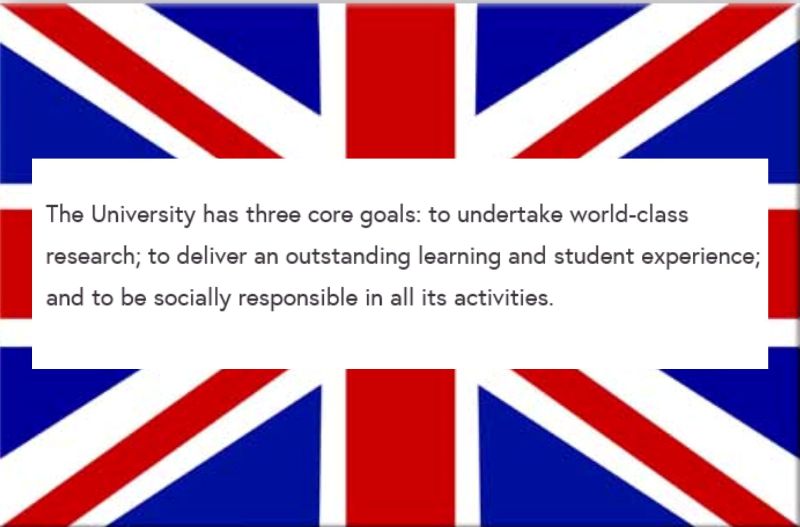 https://www.futurelearn.com/partners/university-of-manchester
The second goal "to deliver an outstanding learning and student experience" was scorned by Professor Colin Bailey, then head of engineering, when he invented an implausible excuse that deprived Courtney of his hard won intellectual property rights.
(In April 2008 a distressed student had contacted Courtney because his supervisor Dr Oyadiji expected him to carry out a project involving SALi that violated the laws of physics. In response to Courtney's protest to the University that both his IP rights and the laws of physics were being violated, Bailey sent Courtney false evidence "proving" that Courtney did not own the IP rights.)
Professor Bailey was promoted to Vice-President of the University the following year.
Professor Bailey has also been made a director of Graphene Lighting, the company at the centre of the graphene IP row at Manchester University.
Click to see how Professor Bailey's invented evidence robbed Courtney of his intellectual property rights.
Given Manchester University's proud boast of social responsibility and research integrity, Bill challenged the Manchester research fraud. After writing 16 letters of complaint to senior managers [Names and dates provided in Section 6 on our "What is SALi?" page] a Formal Enquiry was finally held.
The enquiry was held in secret and all the evidence was withheld from Bill. The good researchers from UMIST were not called as witnesses.
The Formal Enquiry Panel used two neat tricks to blame Bill for what had gone wrong at the University.
(i) By the time of the enquiry, three University employees had become seriously involved in the fraud. Bill's supervisor was selected as a scapegoat and the other two were allowed to act as "independent witnesses", testifying on his behalf. These witnesses had a very strong personal interest in shifting the blame on to Bill.
(ii) The Enquiry Panel created a story about a "Technical Committee" that had supposedly found that Bill was mistaken about the university research fraud. Creating this fictional committee supplied the Panel with an excuse for not examining any of Bill's evidence of research or financial fraud. [Verifiable evidence that this "Technical committee" could never have existed is presented in Appendix Three on our PedSALi page.]
The Formal Enquiry Report cleared the University employees of all wrongdoing and made recommendations so that people like Bill who asked awkward questions about fraud were gagged in the future. [The conclusion to the report is reproduced as an Appendix below.]
Bill has not given in to this second level of University fraud without a fight.
Over the years he has presented his evidence to t the University Registrar, t Manchester University Research Integrity Office, t Manchester University Institute for Science, Ethics and Innovation, t successive Vice-Chancellors, t the Manchester University senate, t the Government Minister for Science, t The UK Parliament Science & Technology Committee(2015), t Trade & Industry Committee t The Department for Business, Innovation and Skillst the Information Commission, t the EPSRC, t Universities UK, t The UK Research Integrity Office(UKRIO) ,t the trustees of the UKRIO t The Royal Society, t The Campaign for Science and Engineering t Sense about Science t The Council for the Defence of British Universities t the UK science media t Leeds University t LIBERTY, t Science & Technology Committee Inquiry into graphen
Bill also contacted numerous eminent British scientists, well known science commentators and journalists. But he only contacted people in these categories when one of their public communications could be used as an ice breaker. So the list is not exhaustive.
It has to be concluded nobody with influence wants to know about University hypocrisy and research fraud. Sadly, the British establishment appears to be more concerned with creating a false illusion that British science can do no wrong, rather than tackling fraud, saving lives and promoting British innovation.
It is important to emphasise that not all British universities behave like Manchester. For example, Bill's experiences working with UMIST, Cardiff, Reading and Cranfield Universities have been entirely positive.
Within Manchester University itself, only about a dozen people have been seriously involved in hiding the fraud.
Bill is proud of our British heritage of world leading science. Rather than grumbling about the current slack establishment attitude to fraud he has tried to learn from it.
His proposals for improvement are published on the following pages:
Conclusion
The British way of rewarding inventors has led to fraud creep with many innocent victims being spawned.
The consequences can be seen by revisiting the Manchester University goals.
· "To undertake world-class research"
Yes, most of the research at Manchester University is world-class. But by rewarding the fraudulent research into SALi Technology, the good work of the majority has been tarnished by the bad work of the few.
· "To deliver an outstanding learning and student experience"
Most Manchester students get this. But at least one student doing SALi research found himself reluctantly ignoring the laws of physics in order to please his supervisor. This was definitely not the sort of outcome Courtney wanted from his invention.
· "To be socially responsible in all its activities"
The fact that the SALi inventor has largely wasted 29 years thanks to the shenanigans at Manchester University is bad enough. But this pales into insignificance when compared with the lives of European pedestrians then may have been ruined or terminated as a result of misbehaviour at the University.
Appendix
The Formal Enquiry Report, as presented to Professor Dame Nancy Rothwell ends:
The Panel found no evidence of research misconduct on the part of Dr Oyadiji and did not uphold any of the allegations related to this contained within Mr Courtney's complaint.
The Panel make the following recommendations to the Deputy President:
1. That the University should look carefully at the role of honorary staff and ensure that their rights and responsibilities are clearly stated in a contractual agreement. 2. That the University should seek to restore Dr Oyadiji's reputation if it has been damaged by the complaints that Mr Courtney has made against him over the years. 3. That the University should seek to ensure that the papers blocked by Mr Courtney are duly submitted for publication and any unpublished results are allowed to be published without such blockages in the future. "

[Gleeson, Duck and Fernandez., Formal Enquiry Report, University of Manchester, January 2010.]
Notes
(i) The Report cleared the scapegoat Dr Oyadiji, but only by relying on the testimony of two other people who's behaviour should also have been investigated; Dr J. Turner and Professor J. Wright.
Courtney protested about the use of a scapegoat at an early stage of the enquiry. But his protests were ignored.
(ii) The Formal Enquiry Panel continued the abuse of Bill's intellectual property rights by encouraging the publication of future papers that would further undermine the truth about how SALi worked.
(iii) The tarnishing of his good name and the failure to credit him with a royalty sharing agreement that had the potential to bring an annual income of several million Pounds into the University was particularly painful to Bill.

Figure 5, An extract from the royalty sharing agreement.
Bill had placed his trust in Manchester University when he agreed to share his royalties and hand over negotiating rights to MIL, the business arm of the University.
But the Manchester University claim to foster "the highest standards of research integrity" turned out to be mere advertising puffery.
(iv)It was originally hoped that an honest Formal Enquiry Panel would come clean about the PedSALi fraud and that the EPSRC would be informed. In anticipation and supported by Bill, Cardiff University applied for EPSRC funding to do the PedSALi work correctly. Unfortunately the Formal Enquiry Panel misled the EPSRC and Cardiff University was refused funding.
Consequently, 25 years after SALi was invented, Britain threw away a second chance to make roads safer for pedestrians.
In contrast the invention of fictional evidence by the Formal Enquiry Panel was rewarded with a promotion, as explained on this linked web page.
For British inventors, the dark truth of this story is-
Even if you invent for the good of humanity, TRUST NOBODY.
Patents and legally binding agreements count for nothing if the powerful people you are dealing with choose to ignore them.
The inventing game is more gothic horror than enlightenment science.
If your ambition is to get rich quick then consider re-mortgaging your house, pawning all your worldly goods and selling your children into slavery. Then blow all your cash in one big splash on The National Lottery- It's a far safer bet than taking up inventing.
But if you invent for the common good, don't give up; show some British spirit.
Aspiring inventors can get advice from a top class British professional who has done his bit for humanity, Trevor Bayliss.
Visit
http://www.trevorbaylisbrands.com/tbbnew/contact/intro.asp
for a very comprehensive portfolio of advice.
Good luck
*****************************
TRUST NOBODY!
If you are disturbed by what you have read on this webpage you should contact The Research Governance and Integrity Manager at Manchester University to hear the other side of the story.
Here is an extract from the University webpage athttp://www.manchester.ac.uk/research/environment/governance/misconduct/
where the managers details are provided.
Extract begins
Research misconduct
The University of Manchester is committed to the highest standards of research integrity and takes very seriously any concerns raised about the conduct of research undertaken by any of its staff or students.
Our Code of Practice for Investigating Concerns about the Conduct of Research (Word document, 127KB) outlines the process that we follow when we receive any allegations of research misconduct.
Any concerns about the conduct of research or complaints about potential research misconduct should be made to:
Mrs April Lockyer
Research Governance and Integrity Manager
University of Manchester
Oxford Road
Manchester
M13 9PL
This email address is being protected from spambots. You need JavaScript enabled to view it.
Tel 0161 275 8093
Fax 0161 275 2445
Extract ends