This web site is for people who want to see Britain reborn as a modern manufacturing nation.
Innovations of topical interest are summarised below.
Our full menu is on the right. =>
Current topics ¬
A cautionary tale for aspiring British inventors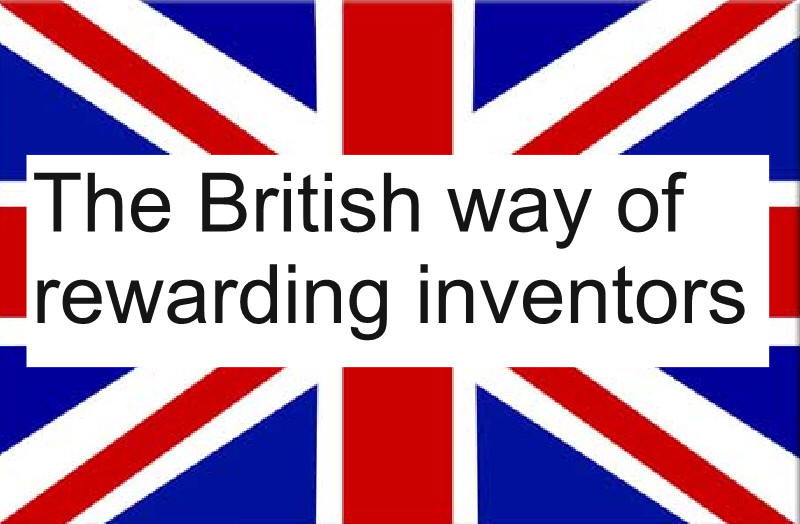 Click here and learn before you spend time and money on your great idea.
Soap and the fight against Ebola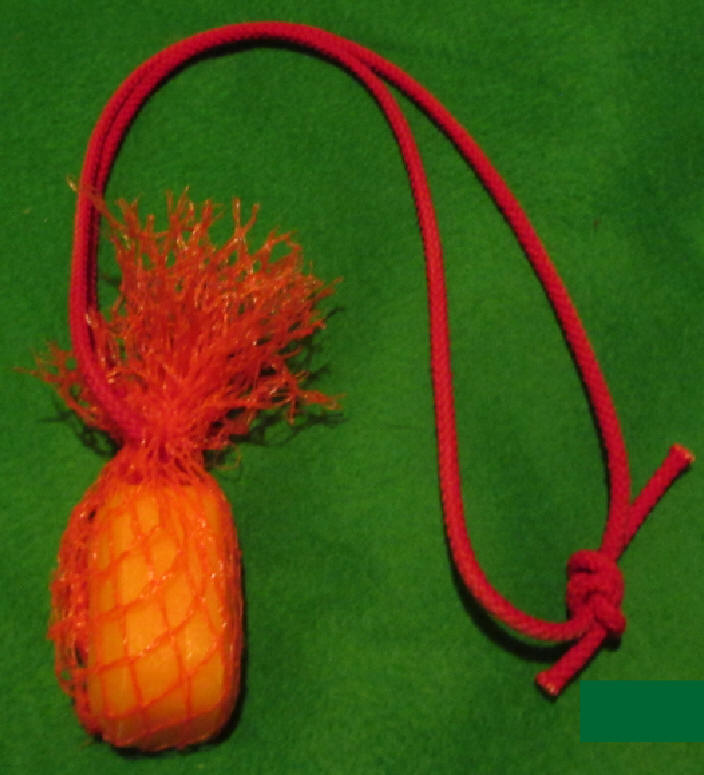 A social innovation to encourage hand hygiene.
Immigration and other European "horrors"
Immigrants are "flooding" into Britain because they are desperate to find work.
Instead of kicking them out we need innovative ideas to revitalise the whole of the European economy.
1. Flood reduction farming
Problem: Modern large field farming has reduced the water holding capacity of the land and accelerated soil erosion is silting up our rivers and land drains.
Solution: Return to the smaller, more sheltered farm fields of the early Victorian era, but use teams of robot tractors instead of labour intensive horse drawn ploughs, in order to keep food production costs down.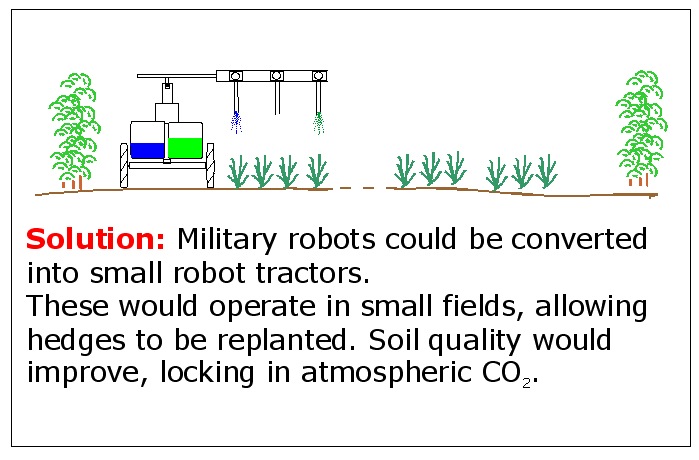 BAE Systems employees
with military technology
expertise have been made redundant.
Could this proposal create
new secure jobs
for them?
2. A low cost alternative to HS2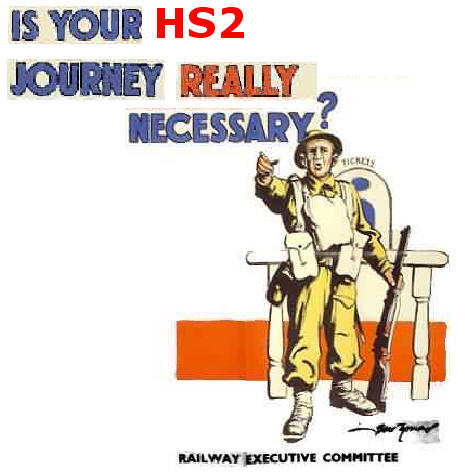 We explain how modern braking systems developed in Germany would allow more trains to travel on our existing lines.
This would allow us to ease our network capacity problems in five years, without building any new lines.
This is a decade before HS2 and far cheaper per mile.
3. Other options to HS2
The whole HS2 issue has become charged with emotion, with exaggerated claims being made by both sides.
For the sake of our grandchildren, we need to step back and have a Pre-HS2 debate.
Click to discover resources for a Pre-HS2 debate
4. A financial invention to prevent house price bubbles
5. Latent Power TurbinesTM and climate change
We are currently building a proof of concept Latent Power Turbine with the assistance of a £98,400 government grant.
If successful, Latent Power Turbines will be able to generate electricity by absorbing thermal energy from air as cool as 5oC.
[Yes, Five degrees C.]
Our preliminary research findings will hopefully be available by early September 2014.Enquiries from potential partners and investors welcome.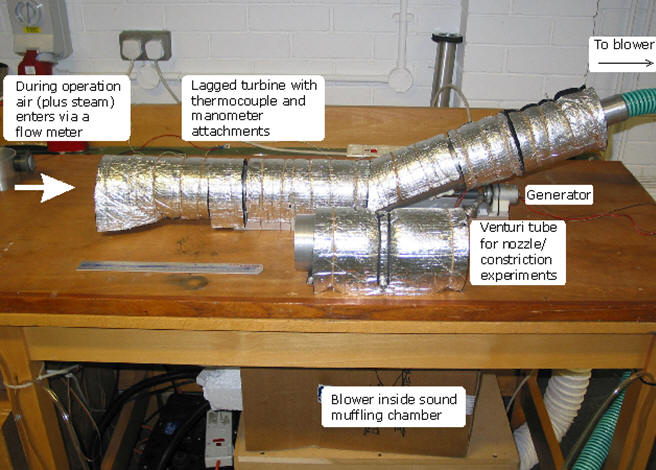 The photograph above shows our first test rig at Lancaster University. this produced the results that won us the £98,400 grant
If your big worry is that man mad climate change will wreck our planet click here
Last chance saloon for a summer World Cup.
If your main worry is that the home football season will be disrupted by a winter World Cup, click here
6. Thinking outside the box
How Latent Power Turbines could help to defeat "Islamic" terrorism and reduce anti-Semitism.
7. Soft bumpers to save pedestrian lives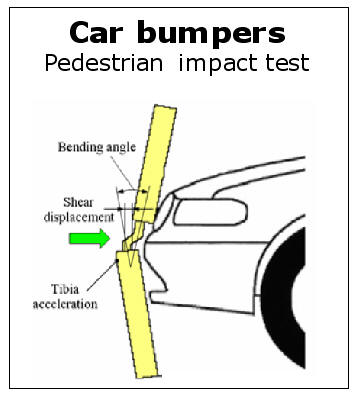 A British invention could make car bumpers soft for pedestrian impacts, but stiff for collisions with other vehicles.
8. British invention plagiarised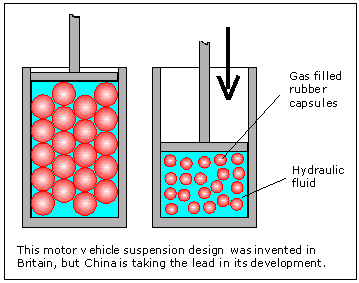 Cover-up costs Britain a ten year lead in developing SALi suspension systems.
Click for story
9. If you are interested in reading about British Innovation at its worst, this is the web page for you!
In the first five sections we provide an overview of the many applications of SALi Technology. Then, in Section Six, we explain how it's development has been crushed to hide embarrassing research fraud at Manchester University.
Click for story
10. Graphene -Whoops we made a mistake!
Why a failure to understand the subtle power of patents means that most of the £50 million British government and one billion Euro European funding for graphene research is likely to be wasted. At a time when European funding for science is under threat we must spend our research funds wisely to protect our European research base.
The problem is critical but we suggest a solution.
Click for story
11. Generating green power for Elon Musk's Hyperloop
Our suggestions for using Cheshire Innovation inventions to reduce some of the outstanding Hyperloop design issues
Bill Courtney is the principle inventor for all of the inventions described on the site. 1792 Technology is a joint invention with Richard Klee.
Enquiries from students looking for research topics are welcome.